FOR WHAT WE ARE KNOWN
Startup
We provide start-up & Company registration services quickly, hassle free, and through 100% technology driven way. Depending upon client's requirement and their business model, we advise them to choose business entity like Partnership firm, LLP or Company.
Compliance Management
We are 100% techno driven firm of Company Secretaries working with optimum advantage of technology. Due to innovative tools and efficient compliance management system, we drastically reduced the cost of compliance of our clients.

Corporatization of Business
In India, 95% of SMEs are working in unorganized structure. Due to these, Banks and FIs are reluctant to give loans to these SMEs. We help them to get convert their business in corporate structure and in organized way.
Corporate Restructuring
We provide expert advisory services which help our clients to restructure their business or group resulting reduction in overall cost of compliance and other monetary benefits.
Due Diligence
We provide due diligence services for mergers & acquisitions, takeover, joint venture etc. We also provide routine Compliance health check up services for prevention of any fraud, penalty or non-compliance.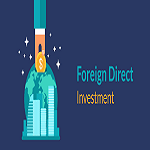 Foreign Direct Investment
We provide our expert services with regard to Foreign Direct Investment, India entry options, approvals from Government, setting up of wholly owned subsidiary, Branch/Project and Liaison office etc.